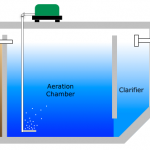 In 2017, the City of McLendon-Chisholm removed the requirement that a homeowner have a quarterly "maintenance service agreement" by a company licensed with the county, because it did not prevent a system's failure as the ordinance was intended.  In fact, it needlessly cost citizens money that they did not need to spend.
However, any work done on a septic system must be by a licensed contractor.
Ironically, while state law does not require that a septic system be maintained by a company through an annual service agreement, homeowners that elect to do this are required to have the company submit a certified inspection report to the City of McLendon Chisholm, which is an added cost to the homeowner.
Every three to eight years, your septic system will also need to be emptied (depending on the size of the tank & the amount of use/people).  These services are typically separate and require a different company.